High School Choir
SSAA Clinician
2019-20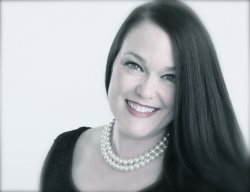 Elise Hepworth
Elise Hepworth is associate professor and Director of Choral Activities and Music Education at Missouri Western State University in Saint Joseph. She teaches choral literature, choral conducting, K-6 and 7-12 music methods courses, and conducts the MWSU Concert Chorale and the MWSU Renaissance/ Chamber Singers, who recently performed at the Missouri Music Educators Association Conference/In-Service in January 2018. She is a member of Kantorei of Kansas City, and is the founding director of the Robidoux Chorale, a semi-professional chamber ensemble in Saint Joseph.
Dr. Hepworth is a graduate of Northwest Missouri State University (B.S.Ed.), The University of Missouri-Kansas City Conservatory of Music (M.M.E.), The University of Mississippi (D.A.), and the New Zealand School of Music (G.Dip.). Additionally, she is nationally certified in the pedagogies of Orff Schulwerk and Zoltan Kodaly.
Dr. Hepworth was recently awarded the Foundation for Teaching Excellence by Missouri Western State University, the Mayor's Award for Arts Educator of the Year and the Shine On Award for the community of Saint Joseph, and the MCDA Northwest District Outstanding Director for the year 2016. She is an avid performer and presenter at state, national, and international conventions.